The case that MEANS THE MOST to him
Might also be the one that BREAKS HIM
Devastated by the death of his best friend, Detective Inspector Andrew 'Ziggy' Thornes is out for justice. At any cost. During the day he and his team are trying to unravel a murky web of money laundering and organised crime. At night, he conducts his own murder investigation, and he's about to uncover the twisted link between the two cases. As tension mounts, and struggling to decide who he can still trust, Ziggy needs to make decisions that mean breaking the sacred oath he took by continually pushing the boundaries of acceptable behaviour for a serving DI. But as he digs ever deeper, can Ziggy prevent a devastating finale that will leave him questioning everything he's ever believed in? Join Ziggy on his latest case that readers are calling an exhilarating and unmissable read.
Hello, lovely to meet you
Amazon Best Selling Crime Author
Welcome to my website. Feel free to have a poke around, download the free eBooks, and even purchase exclusive signed copies, right here on the website. 
All my books are available in eBook from Amazon, and in paperback from Amazon, Waterstones and other retailers.
The 'Tangled Web' boxset (Books 1 – 3) are also available on Amazon and directly from this website. Though each book is part of the series, they can all be read as standalones. 
The Lie She Told is now available in audio from Amazon, Audible and Apple.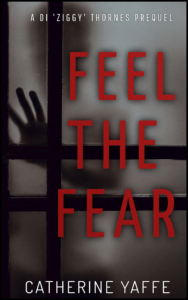 Feel The Fear - A DI Andrew 'Ziggy' Thornes Story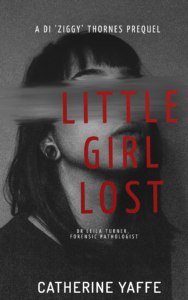 Little Girl Lost - A Dr Leila 'Lolly' Turner Story